Mushrooms
Psychedelic Mushroom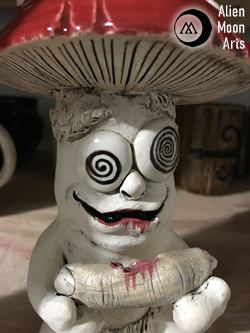 Whoaaa duuuude

Click for more information
---
Studio News

2021-01-13 - Etsy Store
Adding to the 2021 Events page, hoping to see you all in the coming year!


2020-12-12 - Etsy Store
I've added a whole bunch of Snow Creatures to my Etsy shop. Wishing you all the best this Holiday Season!


2020-11-29 - Etsy Store
Please visit my Etsy shop for items currently available for sale. Send me an email message if you are looking for any custom pieces.


Go to: 1
2
Next