About Me
Welcome to my online sculpture gallery, my name is Richard and I've been making art as long as I can remember. I've done some painting, pen and ink drawing, and carving but it is sculpture where I feel most at home in my creativity. I am sculpting in clay these days and so excited to have set up my own home studio. Formerly Richard Scott Sculpture from 2013-2018, and now Alien Moon Arts. This website is where I will display a growing archive of my artwork.
Nature is my primary inspiration, its free forms and limitless beauty fuel my imagination. My creations grow from the ground up and with my hands I incorporate the shapes and textures from the beautiful outdoors.
As a result, my sculpted works often includes tree spirits, leaf people, trolls, fauns and other forest denizens. My functional pieces and thrown items almost always grow beyond the traditional. I infuse each with my own personal style and attention to the details that make every one of them special.
When I have created a beautiful piece of art from a mound of clay I feel a tremendous sense of accomplishment. The process of taking an original idea and giving it life through my craft is magical and a delight to see people respond to it.
Each of my pieces bears the Alien Moon Arts logo impressed into the clay.

Older pieces (and still some new ones!) proudly bear another of my artist's marks which is a combination of the alchemical symbol for earth and the Egyptian hieroglyph for the letter R.

Thank you for exploring my website and my works of art.

Richard.

I am a proud member of the Potters' Guild of New Jersey

These are some Celluclay Trolls I made years ago, they range in height from 12" to over three feet tall! So colorful and happy.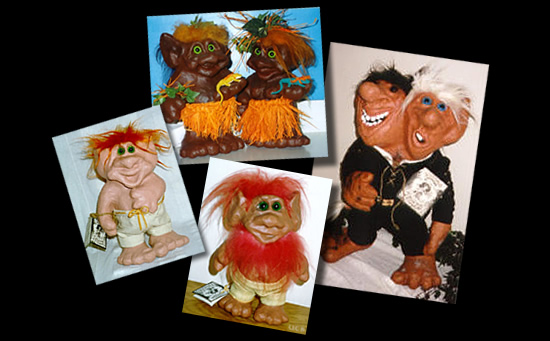 If you've been around the site already, you may have guessed that I do enjoy the Halloween season. I have made some special things to surprise guests to our home over the years. Here are life sized Regan and Samara sculptures.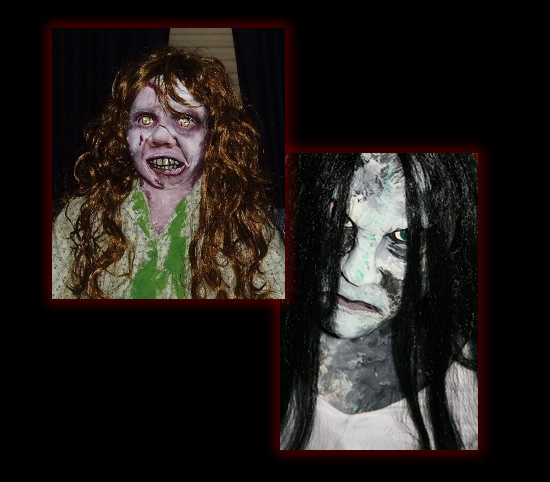 Studio News

2023-01-05 - Etsy Store
Sorry, I will not be participating in the upcoming virtual event with Darksome. I will announce next shop update here and on my Instagram account.


2023-01-04 - 2023 Events
I am starting to add 2023 shows to the Events Page. More added as they are confirmed.


2022-01-05 - Thank you
Thank you everyone for stopping by and your interest in my work. Unfortunately I cannot take on any custom orders right now as I prepare my new items for the Spring 2023 Season!


Go to: