MUGS
Miniature Mugs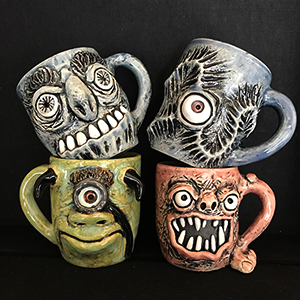 A collection of miniature mugs

Click for more information
---
Scaly Green Alien Monster Mug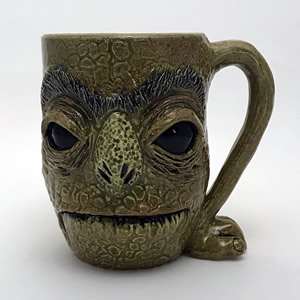 A green alien monster mug with scaly texture

Click for more information
---
Scaly yellow Monster Mug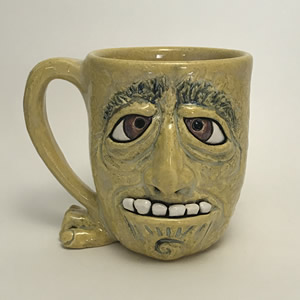 A yellow left handed monster mug with scaly texture

Click for more information
---
Moon Man Mug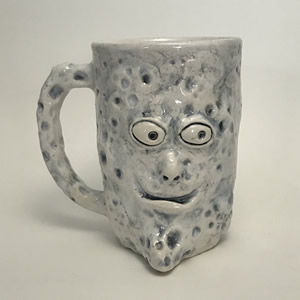 Moon Man Mug (left handed)

Click for more information
---
Moon Man Mug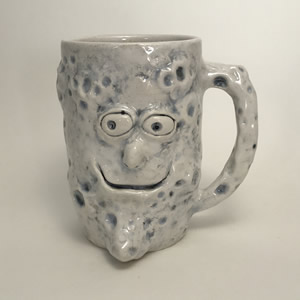 Moon Man Mug (right handed)

Click for more information
---
Green Crazy Eye Monster Mug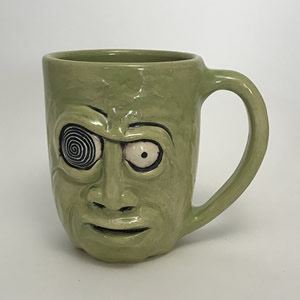 Blue monster mug with a spiral eyeball

Click for more information
---
Pale Blue Crazy Eye Monster Mug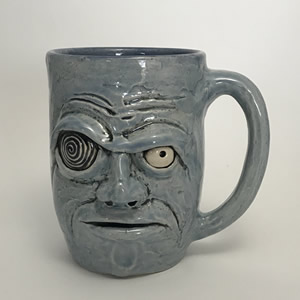 Blue monster mug with a spiral eyeball

Click for more information
---
Split Faced Monster Mug
A left handed stoneware monster mug with a split faced design

Click for more information
---
Eyeball Monster Mug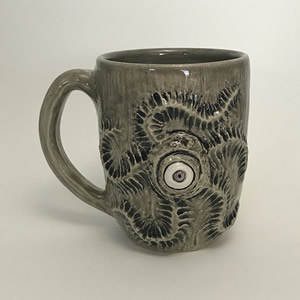 A left handed stoneware eyeball mug

Click for more information
---
Clown Mug in Yellow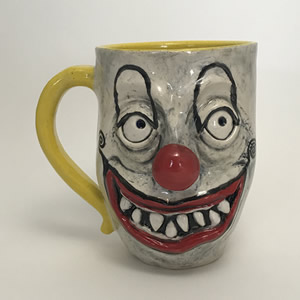 A left handed stoneware clown mug in yellow

Click for more information
---
Clown Mug in Purple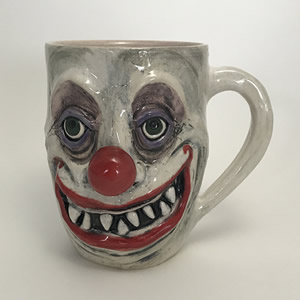 A stoneware clown mug in purple

Click for more information
---
Eyeball Mug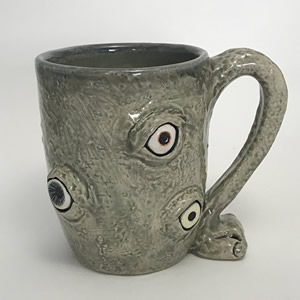 A stoneware eyeball mug

Click for more information
---
Monster Mug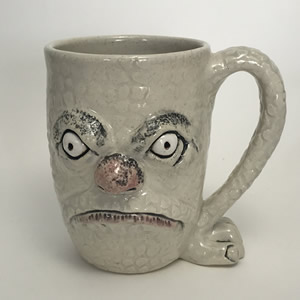 A monster mug with white scaly texture

Click for more information
---
Pair of Cyclops Mugs
Cyclops Mugs with sculpted handles

Click for more information
---
Mugs!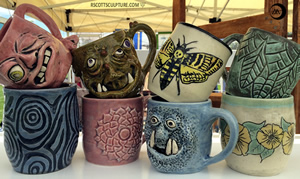 A selection of hand made mugs

Click for more information
---
Studio News

2023-01-05 - Etsy Store
Sorry, I will not be participating in the upcoming virtual event with Darksome. I will announce next shop update here and on my Instagram account.


2023-01-04 - 2023 Events
I am starting to add 2023 shows to the Events Page. More added as they are confirmed.


2022-01-05 - Thank you
Thank you everyone for stopping by and your interest in my work. Unfortunately I cannot take on any custom orders right now as I prepare my new items for the Spring 2023 Season!


Go to: