Recent Works
Dryads
Two dryad sculptures

Click for more photos and information
---
Pair of Cyclops Mugs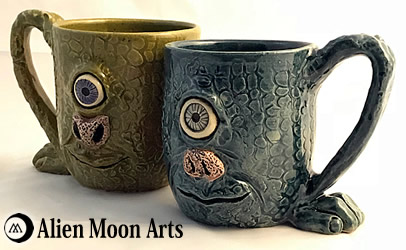 Cyclops Mugs with sculpted handles

Click for more photos and information
---
Psychedelic Mushroom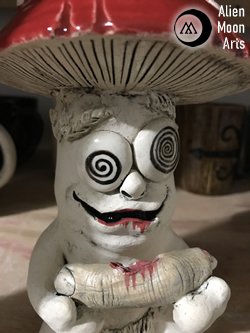 Whoaaa duuuude

Click for more photos and information
---
Sleeping Elf with Wings
Lidded container with sleeping elf

Click for more photos and information
---
Anglerfish candy containers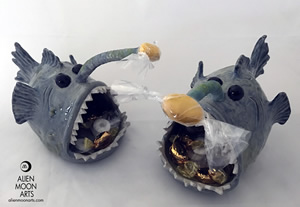 Candy containers

Click for more photos and information
---
Organic Vase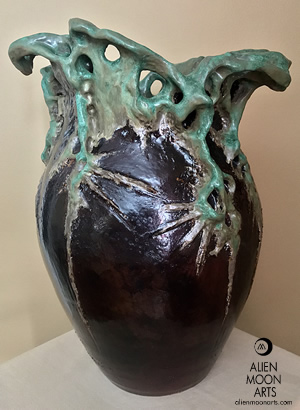 A large organic vase

Click for more photos and information
---
Seamonster Decanter Set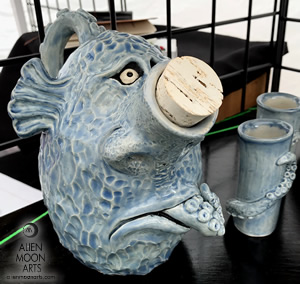 decanter set

Click for more photos and information
---
Cyclops Decanter Set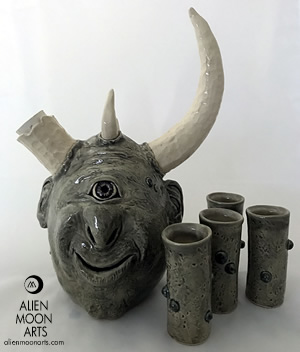 decanter set

Click for more photos and information
---
Crystal Sleeper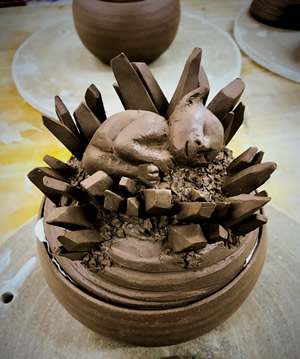 Creature sleeping in crystal nest

Click for more photos and information
---
Mugs!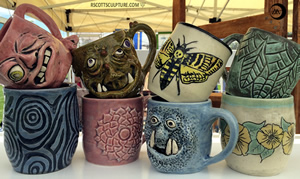 A selection of hand made mugs

Click for more photos and information
---
Studio News

2019-11-15 - 2020 Events
Here comes the winter!
I've added shows for 2020 and will add more as they are confirmed Events & Shows


2019-11-15 - Winter 2019
Thanks for a great year!
2019 was our busiest year yet and we are adding many new shows for the new year!


2019-01-05 - 2019 Events
Happy New Year!
I've added shows for 2019 and am looking into adding a few more soon: Events & Shows


Go to: 1
2
Next